About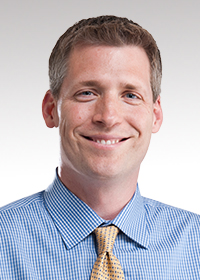 Your Dedicated Agent
Jason Bott joined Robertson Ryan in 2004 as a Vice President and in 2016 he became a Shareholder. Being part of Robertson Ryan, the largest independent insurance agency in Wisconsin, and a Top 100 US Agency, provides Jason the resources to handle standard and non-standard policies.
He specializes in real estate risk management and has developed a national reputation for insuring real estate owners and investors of varying sizes. Over the years, Jason and his team have developed a national reputation for insuring real estate owners and investors of various sizes. His team writes Commercial and Personal lines, with several offices currently located in Wisconsin, Minnesota, Iowa and Nebrask
Jason is a leader in the Independent Insurance Agents of Wisconsin (IIAW) and has been on their Executive Committee during 2012 – 2020 & President in 2019. The IIAW supports and represents independent insurance agents within the insurance industry in Wisconsin. Their initiatives include government relations, industry education and member development. Participating in the IIAW allows Jason to remain at the helm of a fast-paced industry and is a channel for giving back through mentoring other insurance professionals.
He is also a contributor on BiggerPockets, the web's largest real estate hub. Beyond the real estate sector, Jason handles commercial insurance for a variety of industries.
Jason currently resides in Hartland, Wisconsin with his wife, Rhianon and their four children.
Our Agency
For over 60 years, our approach has gone beyond writing insurance policies; we develop comprehensive programs that proactively manage our client's risks throughout the year. Robertson Ryan is annually recognized as a Top 100 Insurance Agency and we serve over 45,000 clients across the United States.
With a tradition of industry expertise and excellence we have established a reputation as a trusted partner who handles the details, so our clients can focus on their families and businesses.